WOP-TouchTM – User-friendly Grinding Software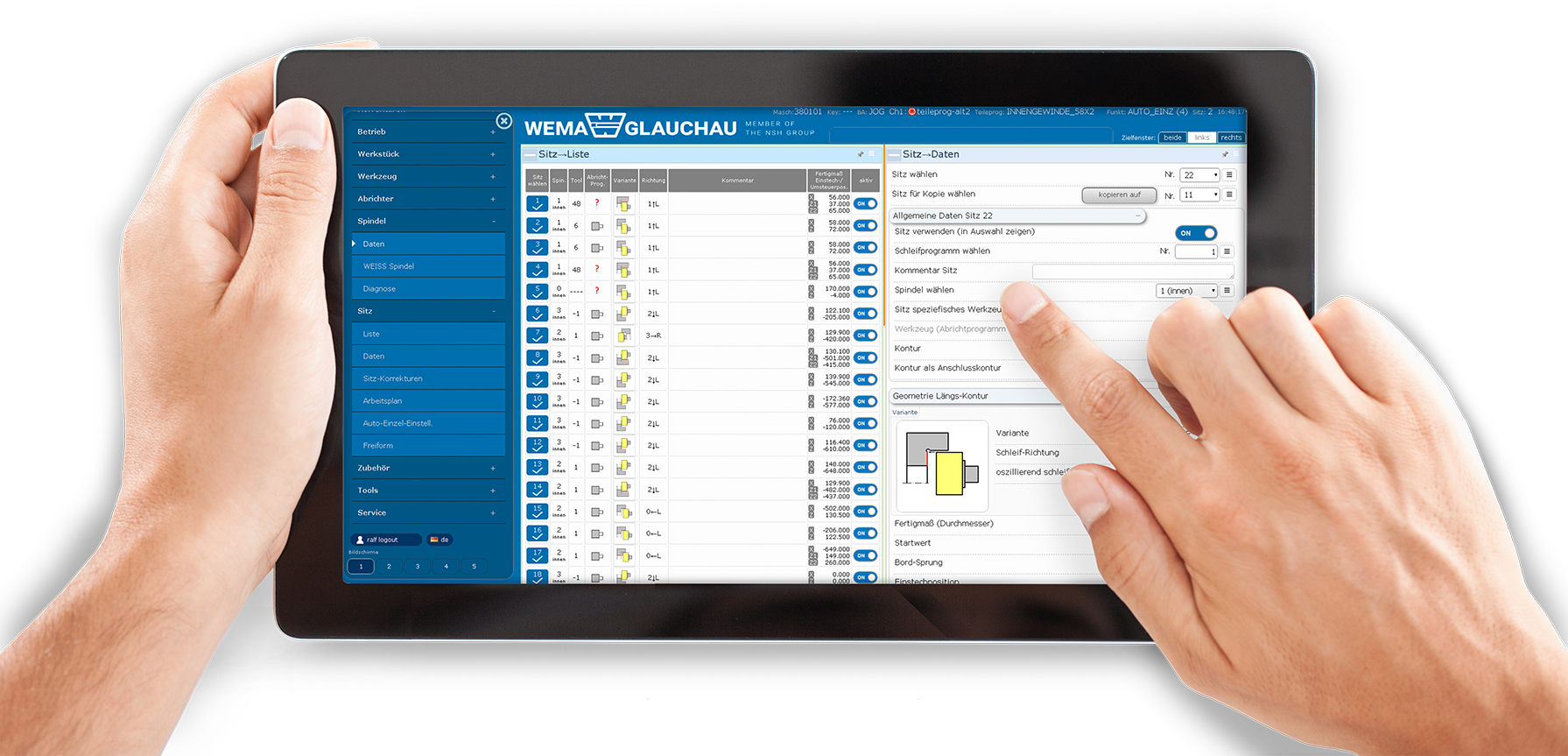 As a rule, WEMA machines are adapted to the envi­ron­men­tal require­ments. They are highly func­tional and equipped with Siemens Safety Inte­grated. Our user-friendly grind­ing soft­ware enables quick and clear con­fig­u­ra­tion work. This clearly reduces the unpro­duc­tive times and helps to organ­ise oper­at­ing cycles more efficiently.
Our own grind­ing soft­ware brand WoP Glauchau is an inte­gral ele­ment of each WEMA machine that we sup­ply. WoP stands for work­shop ori­ented pro­gram­ming, a process ori­ented archi­tec­ture and ease of use with a high degree of trans­parency. Intu­itive menus accu­rately guide the user through the para­me­ters with elab­o­rate con­trol func­tions ensur­ing a max­i­mum degree of safety.
User-spe­cific equipment
Sim­ple and clear user interface
Menu-dri­ven entry of para­me­ters (no pro­gram­ming or CNC skills required)
Stor­age and load­ing of software
Clear task displays
Geom­e­try editor
Set­ting-spe­cific grind­ing and dress­ing software
Sim­ple axis correction
Tool check and administration
Auto­matic inter­me­di­ate measurements
Exten­sive safety functions
Flex­i­bly extend­able to meet cus­tomer needs
Dig­i­tal oper­at­ing hours counter
Remote ser­vic­ing