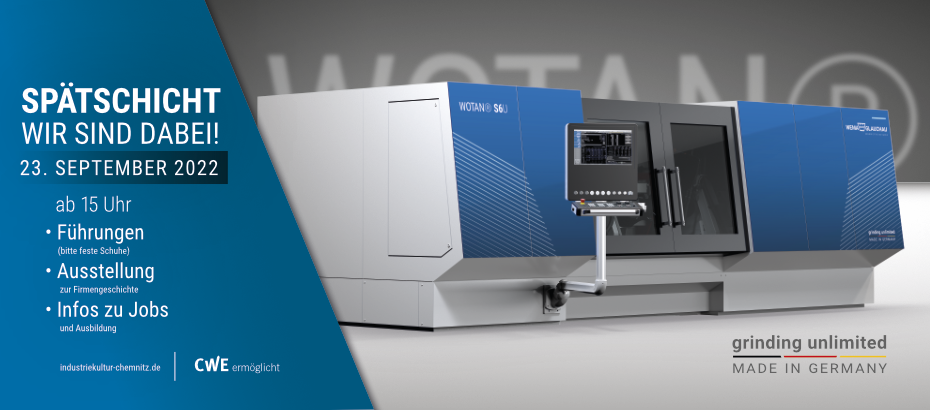 Watch on 23.9. behind the scenes for the late shift
On Sep­tem­ber 23, 2022, WEMA will open its doors to inter­ested vis­i­tors for the 'Late Shift'. Vis­i­tors will get inter­est­ing insights into the world of mod­ern, inno­v­a­tive mechan­i­cal engi­neer­ing in short guided tours, of course with a focus on grind­ing and machines for grind­ing pro­cess­ing. A look into the event­ful his­tory of WEMA and its pre­de­ces­sor com­pa­nies — such as the leg­endary WOTAN and Zim­mer­mann AG — is pro­vided by our fac­tory exhi­bi­tion. We also inform inter­ested par­ties about our employ­ment and train­ing opportunities.
Guided tours take place at 3:30 p.m. and 4:30 p.m. with a max­i­mum of 15 people.
Advance reg­is­tra­tion is requested. You can reg­is­ter free of charge here.
We ask for sturdy shoes, there is a ban on film­ing and photography.